EasySampler for collecting urine and watery stool
The EasySampler series for urine and watery stool collection is made from the same certified special paper that is used in the stool collection products; however, it is of higher quality. This means that the paper can carry more (up to 400 g stool and 200 ml urine) – and can last longer (more than 6-8 minutes). This way, the patients have plenty of time to follow the instructions and collect the sample.
The biodegradable paper
The biodegradable paper is flushed down the toilet, and it only takes 60 seconds from the moment the paper loosens from the toilet bowl and hits the toilet water, for it to begin to dissolve.
Individual solutions
At GP Medical Devices we also create individual solutions that meet the needs of each individual hospital department. Contact us for more information.
Read more about the EasySampler series here
EasySampler
– urine and stool collector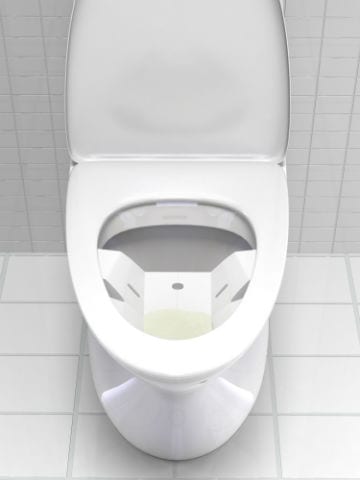 EasySampler
– urine and stool collector